OCEANS'14 MTS/IEEE St. John's
Oceans: Where Challenge Becomes Opportunity
REGISTRATION OPEN
---
DELEGATES WELCOME TO OCEANS'14 ST JOHN'S NL - PRESENT YOUR PAPERS - DO BUSINESS AT THE EXHIBITION- NETWORK - ATTEND OUR SOCIAL EVENTS- TAKE TIME TO ENJOY OUR BEAUTIFUL PROVINCE AND THANK YOU FOR COMING !
TEAM 14
---
Are you going to follow us on Twitter ?

---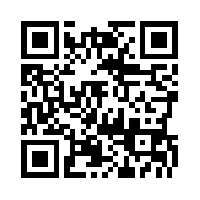 OCEANS'14 MTS / IEEE St. John's Smart Phone App
On your smartphone, scan the QR code, or load this URL in your phone's web browser.
Then bookmark the location or save it to your home screen.
Download the app:http://www.oceans14mtsieeestjohns.org/mobile/
Need to install a QR Code Reader: Click here
---
Please note:The formal program for OCEANS'14 ends on Thursday, September 18.
Friday, September 19th is allocated for B2B and Committee Meetings.
Parking information for St. John's, NL (YYT): Click here
---
OCEANS'14 Gala Pictures: click to view
NL Night Photo's: click to view

GRAND PRIZE!! Exhibitors Sponsor Newfoundland Artwork
Newfoundland artist Keli-Ann Pye-Beshara will be painting live at her on-site studio in Mile One! Stop by and check it out…and you might just WIN!

Website: http://www.kapb.ca/collections/fine-art-prints-newfoundland

IMPORTANT INFORMATION: When making travel arrangements for St. Johns, Newfoundland and Labrador please remember the airport code is YYT. There is another City in Canada (approximately 1,000 km from the OCEANS'14 host city) called Saint John, New Brunswick and in the past people travelling have mistaken our city for the other. So please ensure you or your travel arranger makes the correct choice, remember YYT.